Voices From the Field
T.E.A.C.H. offers early childhood professionals a debt-free higher education, supporting them while they work to become stronger teachers and earn thriving wages. T.E.A.C.H. scholars are not your typical college students. Their average age is 34. Half are first-generation college students. The majority are women, half are women of color, and almost one third are single parents. Most are working full time and make less than $29,000 a year.

In addition to significant financial support, T.E.A.C.H. provides scholars with critical resources to help them stay on track academically and meet their goals. T.E.A.C.H. counselors help scholars navigate challenges in their personal life, career, or at school. Employers provide paid release time for scholars to take classes and complete course work during the day so they can care for their own families at night.

T.E.A.C.H. has a multi-generational impact. By being the first in their family to go to college, many T.E.A.C.H. scholars raise the expectations for their children and increase the likelihood that they will go to college.

Voices from the Field shares the stories of T.E.A.C.H. scholars and the impact the program has had not only on their education and wages but also in their personal and professional lives.
---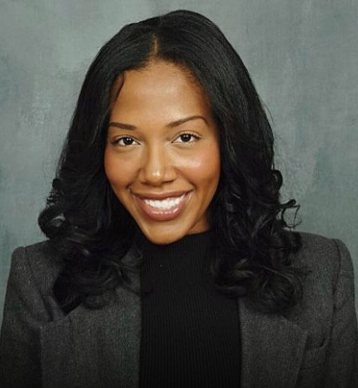 Lindsey Ramsey is Executive Director of Shady Lane School, a STAR 4 early learning center serving 120 children in Allegheny County. Over the past 15 years, Lindsey's career path has taken her from assistant teacher to center director to public policy advocate. Lindsey credits T.E.A.C.H. with helping her discover her passion for early learning and becoming a fierce advocate for the field.

"T.E.A.C.H. taught me the importance of my work as an early educator," Lindsey says. "One of the biggest pieces of my job as a director is to make sure our educators understand their value."

Lindsey learned about T.E.A.C.H. when she was a young single mother working in her neighborhood childcare center: "I was lost. I had no idea what I was doing, even as a mom, but I was surrounded by amazing educators who literally took me by the hand and nurtured me into being an educator and a mother." When she was invited to join a Child Development Associate (CDA) program on a T.E.A.C.H. scholarship, she seized the opportunity. "As a single mother, I thought my chance of getting an education was over. T.E.A.C.H. opened a door for me to do better for myself and my child. I am forever grateful."

Lindsey went on to earn associate and bachelor's degrees in Early Childhood Education at Point Park University through T.E.A.C.H. She directed several early learning programs in Southeastern PA and Wilmington, DE, and then returned home to Pittsburgh to serve as Assistant Director of Policy and Practice for Trying Together.

In December 2022, Lindsey's journey came full circle as she became director of Shady Lane, where she first earned her CDA credential: "I'm stepping back into a field that needs to be revived. And the only way to revive it is to strengthen the supports for the educators doing the work. We need to think of early childhood development as human development. The system supports everyone. We've got to do better!"
---
Children's Playhouse Early Learning Center (CPH) is a STAR 4 center serving 200+ children across two sites in Philadelphia. It has supported 15 staff in T.E.A.C.H. since 2017 and currently has three graduates and two scholars on staff.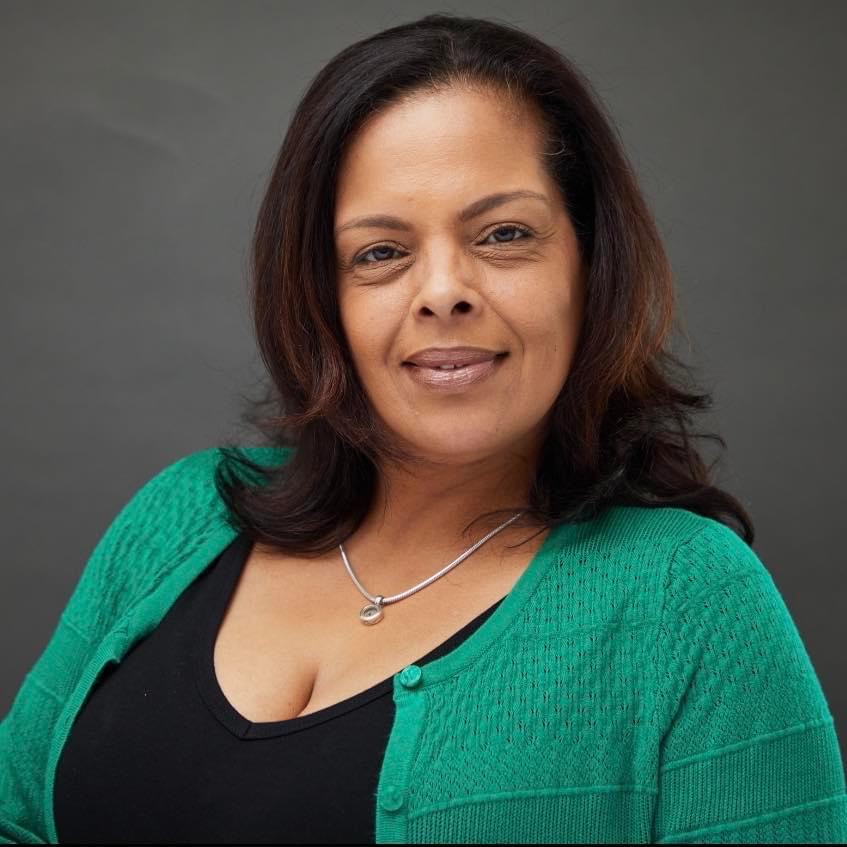 CPH centers are located in communities with large Hispanic and Asian immigrant populations and Executive Director/CEO Damaris Alvarado-Rodriquez recruits staff from these neighborhoods: "We partner with the Cambodian Association and Burmese organizations to provide opportunities for community members to become professionals and leaders. We are growing our own ECE pipeline directly from the community. It's important that the kids we serve see themselves represented, not just in the kitchen or as a janitor, but as teachers so they know they can grow up to be a teacher, or a lawyer.

"A lot of my staff who come in with language barriers are phenomenal teachers. They have that gift of nurture but they lack self-confidence. We help them strengthen their language through ESL coursework and mentors, and then get them to go to school through a T.E.A.C.H. scholarship because they can't afford it.

"I have a Burmese teacher who was very quiet because she was ashamed of her broken English. After working with us for six years, she got the confidence to go to school. She just graduated with her associate degree and spoke at a group meeting for the first time ever about how going to school benefited her. She's the first person in her community to complete a degree in the United States and she's empowering others to do the same. She just became a mom and is applying everything she learned with her own child to make sure she is meeting milestones so her child can continue her educational journey as well. She broke the barrier!

"T.E.A.C.H. doesn't just benefit teachers in the classroom. It gives them the foundation to become leaders in the community and the ECE field."
---
Sisters Jazmyn and Jha'Nyse Lundy-Reid work as Assistant Teachers at Children's Village, a STAR 4 non-profit child care center serving 400+ children in Philadelphia.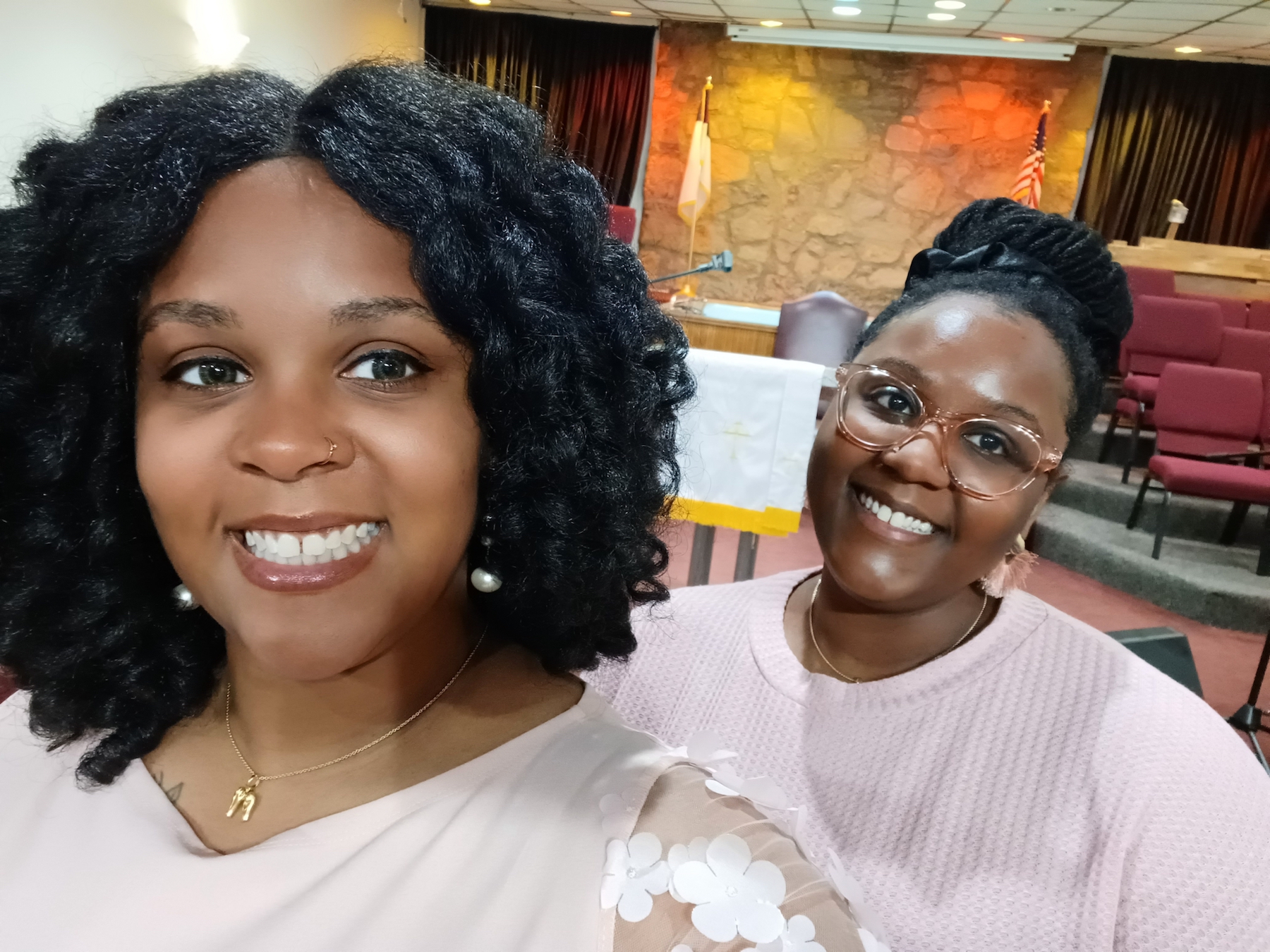 J
azmyn
began working at Children's Village a few years after high school, starting as a part-time substitute teacher: "I was trying to figure out what career path I wanted to take—flipping between interior design, home health, and teaching. I came to this center and realized they had this amazing opportunity to go to school for basically free. I had fallen in love with working with kids, so I thought, "Why not take this golden opportunity?'"


Jazmyn enrolled in T.E.A.C.H. in August 2018 and graduated with an Associate Degree in Early Childhood Education from Community College of Philadelphia in May 2023. Throughout her degree program, she was a straight A student and a member of the Phi Theta Kappa Honors Society. During her first four years in T.E.A.C.H., Jazmyn was promoted from a part-time substitute to a full-time Assistant Teacher. Her wages have increased by 64% and she received another increase upon graduation. Jazmyn is already planning to pursue a bachelor's degree when she graduates: "T.E.A.C.H. is helping me advance in my dream profession."

Jazmyn's passion for early childhood education inspired her older sister Jha'Nyse to enter the field. Jha'Nyse had earned an Associate Degree in Fine Art but was struggling doing freelance work and looking to make a change. Jazmyn encouraged Jha'Nyse to work at Children's Village and, like her sister, Jha'Nyse fell in love with teaching young children. "I knew I wanted to stay here and work in the classroom, but I was a little nervous because my background was in art. I guess I had the imposter syndrome." When the opportunity arose to study early childhood education through a T.E.A.C.H. scholarship, Jha'Nyse jumped at the chance.

"All my classes aligned with different challenges that came up in the classroom," Jha'Nyse says. "I took a Family Communications course early in the pandemic and at that point we were trying to figure out the best ways to reach out to our families during COVID. That class gave me some insights and techniques I could use to communicate better with parents."

Jha'Nyse started in T.E.A.C.H. in August 2020. She is a straight A student and will earn her Associate Degree in Early Childhood Education in Fall 2023. She also plans to pursue a bachelor's degree upon graduation.

"Jazmyn and Jha'Nyse were instinctively good with kids," says Mary Graham, Executive Director of Children's Village. "Through their coursework they're learning why they're good and how they can improve.

"T.E.A.C.H. has transformed the face of Children's Village because it has transformed our staff," Graham says. "What I see in someone like Jazmyn and Jha'Nyse is that because they're in school, they're confident. And being confident allows them to speak up and challenge policies. Not all directors want that, but I think that makes us a better child care center."

For Jha'Nyse, T.E.A.C.H. has helped her find her path: "I am meant to be an advocate for children inside and outside of my program. I am learning ways to do this because of T.E.A.C.H."
---
Jameelah Jones always knew she wanted to be a teacher. Her journey from babysitting her nieces and nephews in her living room to becoming the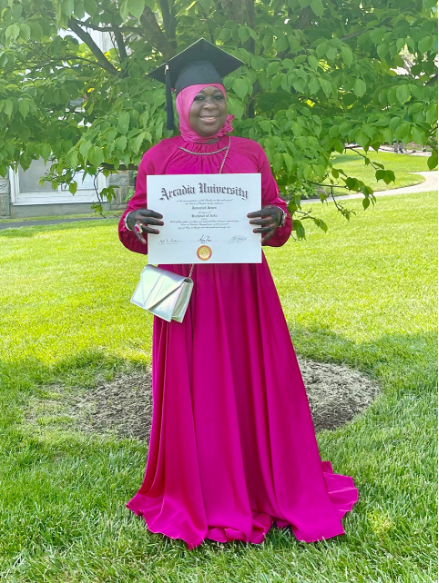 Lead Teacher of a pre-school classroom has been challenging, but she never gave up her dream. Jameelah started worked at the Parent Infant Center (PIC), a STAR 4 facility in Philadelphia, in 2011 and began pursuing an associate degree in 2012. Her plans were sidelined when she was diagnosed with breast cancer in 2013 and had to take a leave of absence. When she returned to work in 2014, Jameelah learned that her center now required she have an associate degree to continue working in her position.

Jameelah re-enrolled at Community College of Philadelphia (CCP) and began paying her own way to take night classes but returning home to her teenage daughters at 11pm became too stressful. Then she learned about T.E.A.C.H. and in 2015 she started on an accelerated track to earn her associate degree and receive on-the-job training and mentoring through the 1199C Apprenticeship program.

"Before T.E.A.C.H., I had taken out $10,000 in loans and was trying to take classes after working all day," Jameelah says. "Being able to work part of the day on schoolwork and classes made a huge difference in my life and my kids' lives." In 2019, seven years after starting, Jameelah earned an Associate Degree in Early Childhood Education at CCP. In April 2022, she graduated from Arcadia University with a Bachelor's in Early Childhood Education and was promoted to Lead Teacher.

"I'm 55 years old, a breast cancer survivor, a first-generation college student who has achieved her bachelor's and now I'm working toward a Teaching Certificate. I've done more than I thought possible, and I believe there is even more to come." Following in their mother's footsteps, Jameelah's daughters are both enrolled in college.