T.E.A.C.H. Scholarship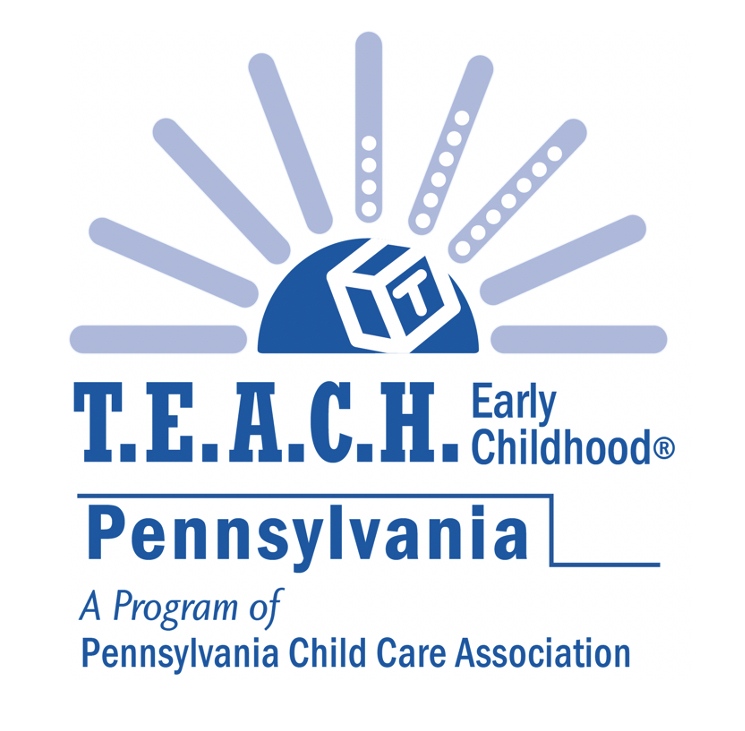 The T.E.A.C.H. (Teacher Education And Compensation Helps) Early Childhood® Pennsylvania Scholarship Program offers early learning professionals a debt-free higher education, supporting them while they work to become stronger teachers and earn thriving wages. By building a more educated and fairly compensated workforce, T.E.A.C.H. raises the quality of care and education that Pennsylvania's youngest children receive—setting them on a path to future learning and success.

T.E.A.C.H. Early Childhood® Pennsylvania is administered by the Pennsylvania Child Care Association (PACCA) and is a licensed program of Child Care Services Association (CCSA). The T.E.A.C.H. Early Childhood® National Center, a division of CCSA provides oversight and support to states administering T.E.A.C.H. Early Childhood® & Child Care WAGE$® Programs across the nation.

T.E.A.C.H. Pennsylvania is supported by the Office of Child Development and Early Learning (OCDEL) of Pennsylvania's Department of Human Services (DHS) and Pennsylvania's Department of Education (PDE).