State Policy & Budget Issues
Early Care & Education Funding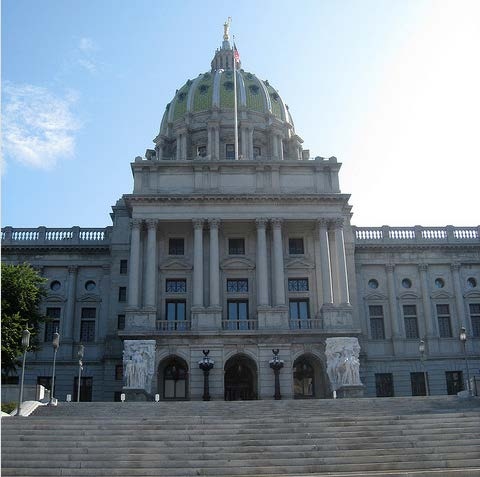 Pennsylvania uses a mix of state and federal funds to administer its early learning system. Typically, the first Tuesday after the first Monday in February the Governor proposes a budget for the next fiscal year. The General Assembly reviews and proposes a version that in collaboration with the Administration becomes the foundation for Pennsylvania fiscal and policy agenda for the next year.

Child care funding for subsidies and grants come from federal and state funds. Funding for child care includes federal Temporary Assistance for Needy Families (TANF) legislation and Child Care and Development Fund (CCDF). Money from this legislation is earmarked for child care subsidies, increasing quality, etc. The state budget determines exactly where the TANF & CCDF money will be spent (mostly through the PA Department of Human Services) and allocates state funds as well. Additional state funding is used to support Pennsylvania Pre-K Counts and the Head Start Supplemental Assistance Program. PACCA monitors budget negotiations and keeps members updated on developments.


A brief paper providing an overview of Pennsylvania's Subsidized Child Care System.

---
What you need to know about the fiscal year 2019-2020 Pennsylvania Budget |
July 3, 2019
Governor Wolf signed a $34 billion FY 2019-2020 budget that was a mixed bag for Pennsylvania's Early Care and Education providers. On face value, while child care saw increased resources that will address the needs of infants and toddlers by reducing waiting lists, increasing add-ons and providing targeted professional development opportunities for infant and toddler teachers, this increase was accomplished through the use of federal funding. Federal funding will also be used to backfill a $36 million cut in state funding from FY 2018-2019.

As a principal partner in Start Strong PA, PACCA advocated for an increase in the state child care line items based on the unmet needs of children, families and child care programs in the commonwealth. PACCA considers this a missed opportunity to leverage state investments with federal investments at a time when there are significant calls to action to address the needs of working families for high-quality child care.

Child Care
$6 million cut in state funding for child care services (child care subsidized for low income families, Keystone STARS supports, professional development) and a $30 million cut in child care assistance for TANF and former TANF families replaced with federal funds.
$27 million in federal funds to remove 970 infants and toddlers off the child care subsidy waiting list; to increase tiered reimbursement for infants and toddler (proposed 28%); and support apprenticeship programs for infant and toddler teachers.
Other Early Learning Investments in FY 2019-202 Budget
$25 million increase for Pre-K Counts includes 2.95% per child rate increase over the amount paid in fiscal year 2018-2019 and to serve more children
$5 million increase for Head Start
$5 million increase for Family Centers/Home Visiting
$2.265 increase million Early Intervention ages 0-3
$15 million increase Early Intervention ages 3-5
Other items:
Minimum wage was taken off the table during budget negotiations but may be considered separately.
Compulsory school age in Pennsylvania was change from 8 to 17 years old to 6 to 18 years old.
The Educational Improvement Tax Credit (EITC) and the Opportunity Scholarship Tax Credit (OSTC) increased from $160 million to $185 million and $50 million to $55 million respectively.
---
Governor Wolf's 2019-2020 Executive Budget Uses Influx of Federal Funds to Pay for New Child Care Investments |
2/6/2019
Governor Wolf today laid the groundwork for fiscal year 2019-2020 with an ambitious budget that includes no taxes increases. Using federal funds, the governor recommends providing:
$10 million to incentivize quality child care for infants and toddlers
$10 million investment of federal funds for child care subsidy will provide a 28 percent increase for infant and toddler daily tiered add-ons for high-quality programs.
$15 million to move infants and toddlers on the waiting list into high-quality child care
$15 million in federal funds to serve an additional 970 infants and toddlers slots in high-quality STAR 3 and 4 child care programs.

$74.2 million to increase rates

to help pay for an increase in the minimum wage to $12.00 an hour for staff in child care programs.
$2 million for professionals serving infants and toddlers in early child care and education programs

? to participate in education, training, and professional supports for an apprenticeship, or work-based learning ("earn while you learn") models

.
$50 million for Pre-K Counts and the Head Start Supplemental Assistance program to serve an additional nearly 5,500 children.
Senate and House hearings related to early childhood education are scheduled as follows:

2/27/19 | 1PM | Senate Hearing on the Department of Human Services (DHS)
2/28/19 | 10AM | House Hearing on the Department of Human Services
3/4/19 | 10AM | House Hearing on the Department of Education (PDE)
3/5/19 | 10AM | Senate Hearing on the Department of Education (PDE)
---
Department of Human Service Proposes Changes to Child Care Facility Regulations |
10/13/2018
The Department of Human Services (DHS) has proposed changes to the child care certification regulations Chapters 3270, 3280, and 3290. Comments are due by November 13, 2018. Most of the proposed changes to the regulations are required to address changes in the Child Care and Development Block Grant. The changes include:
Chapters 3270; 3280; 3290. Replacement of the words "day care" with "child care" throughout the body of the regulations.
Chapters 3270.11 (g); 3280.11 (h); 3290.11 (k). Annual Unannounced Inspections
Chapter 3290.11. Certification of Family Child Care Homes (FCCH)
Chapters 3270.11 (c); 3280.11(c); 3290.11 (i). Announced Pre-Certification Inspection
Chapters 3270.31 (f); 3280.31 (f); 3290.11 (b); 3290.31 (g). Pre-Certification in Ten Health & Safety Areas
Chapters 3270.27; 3280.26 (a) (b); 3290.24 (a) – (g). Emergency Plan
Chapters 3270.31 (e); 3280.31 (e); 3290.31 (f). Increased Annual Professional Development
Chapters 3270.11; 3280.11; 3290.11. Certification Process
Chapter 3270.4; 3280.4; 3290.4. Definition of the Volunteer
Chapter 3290. 4. Definition of Relative
Chapters 3270.131 (a); 3280.131 (a); 3290.131 (a) Health Information
Chapter 3290.113 (f). Supervision of Children
Chapter 3290.113 (g). Supervision of Children
PACCA encourages members to submit comments to the Independent Regulatory Review Commission or the Department of Human Services. All comments, suggestions or objections must reference the Regulation Chapter, Number, and Section and Subsection.

Follow this link to PACCA's comments on the proposed changes to the regulations. The Independent Regulatory Review Commission needs to hear about those regulatory changes with which you agree and those with which you disagree. You can use PACCA's comments to draft your own unique comments to the proposed changes. We encourage you to modify this template to reflect your own thoughts, expertise, and experience. Please personalize your comments. You may or may not agree with PACCA's comments, but we hope we have justified our positions.

COMMENTS ARE DUE BY November 13, 2018
Comments may be directly submitted to the Independent Regulatory Review Commission via email to irrc@irrc.state.pa.us
Or to the Department of Human Services …
via email to: RA-PWCCRegChanges@pa.gov
via fax: 717-787-1529
via US mail: Tamula Ferguson Bureau of Certification Services Office of Child Development and Early Learning Department of Human Services 333 Market Street, 6th Floor Harrisburg, PA 17105
---
Child Care Rate Increase Highlights FY 2018-2019 Pennsylvania Budget |
6/25/2018
Early evening Friday, June 22, 2018, Governor Wolf signed the bi-partisan FY 18-19 Pennsylvania Budget. For the first time in eleven years, the budget includes funds to increase child care base rates using federal funds. The budget also includes $6.8 million in state funds to address the rapidly increasing child care waiting list. Pre-K Counts and Head Start also so increases in funding for the new year. Based on information from the Governor's Office ...

CHILD CARE SERVICES
$6.8 million in increased funds for child care services will be paired with $50 million in federal funding to: