Pennsylvania One Book, Every Young Child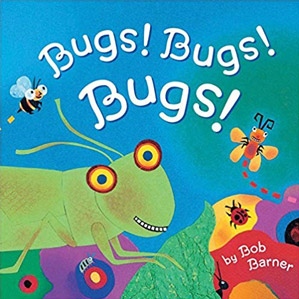 One Book, Every Young Child is a valuable program that highlights the importance of early literacy development in preschoolers and the significance of reading early and often to children, as well as engaging them in conversation and other activities around books.
The program has remained successful in part due to the partnership of collaborating agencies that all support early childhood literacy efforts. They worked together to develop this multifaceted program which is accessible to all areas and populations of the state.
The 2021 Pennsylvania One Book program will emphasize the importance of emotional resilience, social-emotional wellness, and healing through literacy and literature in
2021: Many Books, One Pennsylvania Community.
This year, young readers across Pennsylvania will be exposed to a number of titles through two booklists (for ages 0-2 and ages 3-6), cultivated by youth services librarians and early learning caregivers, with a focus on understanding emotions and feelings. Two family fun guides and two activity guides for librarians and caregivers, all of which contain activities that align with the
Pennsylvania Standards for Early Childhood
, will also be made available via the One Book website to encourage family engagement and positive learning experiences. All booklists and guides will be made available via the Pennsylvania One Book website in the near future.
One Book, Every Young Child is made possible through a collaboration of the Pennsylvania Department of Education, Pennsylvania Department of Human Services, Pennsylvania Department of Conservation and Natural Resources, The Carnegie Science Center, Pennsylvania Library Association, Pennsylvania Center for the Book, Pennsylvania's Promise for Children, Pennsylvania Association for the Education of Young Children and
The Pennsylvania Child Care Association
. This project is made possible by a grant from the Institute of Museum and Library Services as administered by the Pennsylvania Department of Education through the Office of Commonwealth Libraries.
For more information and material on this year's selection and other literacy resources visit
One Book, Every Young Child
.