Member News
PACCA members what's happening in your programs? Has your program recently been accredited, earned a STAR 4, hosted a visit with a policymaker, conducted a fun event?
Send your news to info@pacca.org or better yet add us to your email list. We will post to the PACCA's Facebook page and include in the PACCA e-news.
Let us help celebrate your accomplishments!
August 2022

July 2022
Congratulations to Lehigh Children's Academy on earning their STAR 4. The program is located in Allentown.

On July 5, 2022, the YWCA York welcomed C. Kim Bracey as YWCA York's next CEO succeeding Jean Treuthart, will retire from the organization after nearly eight years of service. Bracey will bring her innovative leadership as well as a demonstrated track record of commitment to issues key to the YWCA's mission to meet this historic moment. Her deep commitment to enhancing the quality of life and economic opportunities for everyone has been demonstrated in her current and past roles, including the eight years she served as the mayor for the City of York. She will be the first African American woman to serve at CEO in YWCA York's 131-year history.
May 2022
Congratulations to PACCA member The Learning Lamp that held a ceremonial ground breaking on May 24, 2022, to officially launch a three-phase project to expand and make improvements to its Somerset child care center, located at 451 Aberdeen Drive.

Congratulations to PACCA member Tic Tock Learning Center that celebrated its long anticipated Ribbon Cutting Ceremony honoring the completion of the million-dollar Building Brighter Futures Capital Campaign on May 23, 2022. In 2016, the team took the plunge, embarking upon the Building Brighter Futures Campaign with an ambitious goal of $1,000,000 to renovate the building, overcome the flood plain, update the utilities, and add space to increase student capacity. The program is located in Avondale.
March 2022
On March 9, 2022, Federation Early Learning Services announced Taka Agawa as President and Chief Executive Officer. Federation Early Learning Services (FELS), a nonprofit leader in early care and education serving the Greater Philadelphia area, announced that former board member and current Interim President Taka Agawa had been promoted to President & CEO effective immediately. FELS welcomed Agawa as the Interim President & CEO in June 2021.
October 2021
On October 8th, we celebrated the Reading YMCA's Early Childhood Center for achieving STAR 4 in August. State Senator Judy Schwank, State Rep. Manny Guzman, and Mayor Eddie Guzman joined us live (virtually) with congratulations and commemorations. Among the supporters we heard from were their quality coach Sheri Roth, longtime supporter Karen Rightmire, Mary Jimenez of United Way Berks and Board chair Tammy White. YMCA Berks E.D Kim Johnson, ECE Director Shelley Eppiheimer, and lead staffers Yessenia Vasquez and Ashley Price spoke movingly about how they responded to the pandemic (they stayed open and took in many children of essential workers), and kept their eye on the prize of attaining STAR 4. Staff continued working towards their educational goals, and many obtained their CDA, Associates Degree, B.A. and/or Director's credential. What an amazing team!
August 2021
Girls shovel dirt! Tender Years, Inc. (a PACCA member) broke ground on their fourth center, New Hampden Child Development Center in Mechanicsburg, Cumberland county. Owner and Executive Director Kim Shearer is planning for 150 children, 11 classrooms, about 40 staff and a 1/3 acre outdoor playground. Kim knows how to get things done -- she's aiming to finish construction in December!
Live 'n Learn SMILE Child Care Center celebrated its thirty-year anniversary and 15th year as a STAR 4 child care provider at a virtual event held on Wednesday, August 4, 2021, at 1:30 pm. Live 'n Learn was the first child care program in Berks County to achieve a STAR 4 designation. Participants were invited to take a virtual tour of the facility and participate in a celebration that included a citation presentation by Senator Judy Schwank and comments from other community leaders that immediately followed the tour. The celebration was dedicated to the memory of Dr. Cindi Fiucci, founder of Live 'n Learn SMILE, Inc. in Birdsboro and Live 'n Learn Station in Reading. In addition to achieving and maintaining high quality in her locations, Dr. Fiucci contributed to the Berks County early care and education community by teaching in the field at local colleges and universities, mentoring, and continuously promoting high-quality care through her involvement with the Association for the Education of Young Children.
July 2021
Congratulations to New Holland Early Learning Center in Lancaster County. On July 29, Senator Augment visit the program and celebrated the receipt of a $10,000 farm-to-school grant (the only organization in Lancaster County to receive the funding), the program's 40th Anniversary, and their STAR 4 status.

On July 27, 2021, Wiggles & Giggles, Ephrata was recognized by Senator Aument and Representative Zimmerman for its accomplishment of becoming a STAR 4 center! Joining the celebration was Ephrata's Mayor Mowen, Pastor Katie Jackson from Bethany United Church of Christ, and ELRC 10 quality coach Kimberly Alloway. he Director, Amanda Anderson, did a quick live tour on her cellphone, showing every classroom and the indoor playground and pointing out many of the features that contribute to a high-quality program. Then we showed a PowerPoint she had made, including a slide for each staffer as she talked about that person's educational achievements and what she brings to the program and the children. Many of the staff have also participated in the T.E.A.C.H. Early Childhood® PENNSYLVANIA Scholarship Program.
June 2019
Philadelphia Mayor Jim Kinney
Kenney and City Council President Darrell Clarke visited PACCA member The Drueding Center, which will be adding PHLPreK to its services. During his visit, Mayor Kenney helped measure children's heights and read a story to the group.

May 2019
Lawmakers and others interested in high-quality early education gathered at PACCA member
Play & Learn
in Hatboro to listen to a panel discuss the importance of increased state and federal funding.
Congratulations to PACCA member
Bloom Early Education Center
in Swoyersville on their STAR 4 designation!
Congratulations to PACCA member
Children's Aid Society
in Clearfield on their STAR 4 designation!
Senator Robert Casey took his tour of the state to South Philadelphia, visiting PACCA member
Dixon Learning Academy
to tour the program and talk with parents about his child care bills and the importance of affordable high-quality chilld care.
Senator Robert Casey paid a visit to PACCA member
Danville Child Development Center
on May 6. The senator talked with Executive Director Diana Verbeck and Enrollment Director Lori McDonnell ab
out the cost of providing high quality child care and his proposed legislation for helping families afford child care and providing supports to child care teachers and programs like DCDC.
PACCA Member
April Torrence
, director of Zion Education Center in Farrell, PA was one of four panelists with New America's Early & Elementary Education Policy team for a panel discussion highlighting the latest research on teacher diversity, including a forthcoming report by the National Association for the Education of Young Children and The Education Trust on focus group research with teachers of color. Panelists discussed best practices and policy solutions (The panel that includes April runs from about 18:46 to 1:15:50 in the video).
Department of Human Services (DHS) Secretary Theresa Miller participated in this year's One Book, Every Young Child by reading at PACCA member Step by Step Learning Center in Morton, Delaware County. "Child care workers are the reason our economy works. They allow parents to go to work knowing their children are learning and growing in a safe and caring environment," said Secretary Miller. "Child care is an investment in our children's futures. We owe the same investment to the people who make their development and education possible."

April 2019
PACCA member
Lehigh Valley Children's Centers
is hosting a unique multi-sensory experience, "Senses at Play," from 4 to 7 p.m. April 10 and 11 at the ArtsQuest Center at SteelStacks in Bethlehem. The free event includes sensory play activities for children ages 3 through 12.
In observance of National Child Abuse Prevention Month, PACCA member
CenClear
hosted a Child Abuse Prevention Carnival on April 6. Two additional carnivals - April 13 in DuBois and April 27 in Philipsburg - are scheduled.
Senator Robert Casey continues his tour of Pennsylvania in support of early childhood education with a visit to PACCA Member
River Valley YMCA
in Williamsport.
"We have got to decrease child care fees and increase child care workforce compensation,"
Casey said.
March 2019
Congratulations to PACCA member
River Valley YMCA's School Age Child Care Program at Stevens Elementary School
on achieving STAR 2 within six months of opening their doors! The school-agers helped to develop the list of materials purchased with Merit Award Funds.
Senator Robert Casey visited PACCA member
YWCA Tri-County Area
in Pottstown on Wednesday, March 20, talking about the importance of early childhood education and two child care related bills in Congress.
Congratulations to PACCA Member
Wilson College Child Care Center
on achieving STAR 4 designation! The center, located on Wilson's campus in Chambersburg, serves 45 children ages 20 months through 5 years and is open to children of Wilson College students and faculty as well as the general public.

February 2019
Congratulations to PACCA Member
Child's Way
in Pittsburgh on achieving STAR 4 designation! Child's Way, the first child care program of its kind in Pennsylvania, has served medically fragile children and their families since 1998.
Congratulations to PACCA Member
Aa to Zz Child Care and Learning Center
, whose site at 205 S. John Street in Hummelstown achieved STAR 4 designation in December!
January 2019
Congratulations to PACCA Member
Waynesboro Daycare Center
on receiving funding to add more PreK slots to their existing enrollment!
PreK students at PACCA Member
Growing with Grace Christian Preschool
in Bradford were featured in a story about the establishment of the Early Childhood Development Fund at the McKean County Community Foundation.The new fund will provide financial assistance for families in need of early childhood education.
PACCA Member
ABK Learning and Development Center
was featured by Marketplace.org in a story on providing care during non-traditional hours.
STAR 3 PACCA Member
Radcliffe Learning Center
in Bristol hosted Bucks County District Attorney Matt Weintraub and Bristol Borough police Sgt. Pete Faight. DA Weintraub read Dr. Seuss to the children and expressed his support for increased public investment in high=quality early learning.
November 2018
Are you in the Johnstown area? Interested in furthering your education? Join PACCA Member
The Learning Lamp
for a free session titled "Earn a Free College Degree in Child Development or Early Childhood Education" from 6:30 - 8:30 pm this Thursday, November 29.
Congratulations to PACCA member and Board Member
Mary Graham
, on having her career and dedication to children, families, and ECE professionals - both at Children's Village and the larger community - honored by Child's World News!
Leah Spangler, CEO of PACCA member
The Learning Lamp
, describes how the T.E.A.C.H. Early Childhood Scholarship Program and an Early Childhood Apprenticeship Program led by the Somerset County Technology Center in partnership with The Learning Lamp will allow participants to "learn and earn."
Zaina Cahill and Mary Graham of PACCA Member
Children's Village
in Philadelphia participated in a panel promoting the importance of advocacy by early childhood education professionals at this month's NAEYC conference.
August 2018
Friends of Children's Aid Society, in support of PACCA member
Children's Aid Society of Mercer County,
expands the "sip & paint" activity to a unique fund-raiser for parents with their young chidren.

July 2018
Congratulations to PACCA member
Federation Early Learning Services
on their successful
Love Our Kids
celebration!
Congratulations to PACCA member
The Growing Place
on expanding their services into the Stroudsburg School District!
Congratulations to ECE Summit presenter
Julie
Traviglini
of the Allegheny Land Trust on being honored as a member "Who's Next" class, presented by S&T Bank! These 20 individuals have been recognized for making a significant positive contribution to education in Pittsburgh.
PACCA member
Lehigh Valley Children's Center
is expanding, opening a new site in Whitehall. Congratulations!
April 2018
Children at PACCA Member
The Goddard School Collegeville
celebrated Earth Day with a parade featuring floats made of recycled objects. The parade was the culmination of a year of learning about "recycling, going green and preserving the world around them."
The Cuddle Zone Learning Center
, a PACCA member in Allentown, Lehigh County, hosted a visit by Senator Pat Browne, a longtime supporter of Early Childhood Education. Director Michelle McEllroy's letter recognizing Senator Browne for his visit was published by
The Morning Call.
March 2018
All Kids Are Special
, a PACCA member located in New Kensington, Westmoreland County, hosted House Democratic Leader Frank Dermody at their center on Monday, March 26. Representative Dermody said he considers supporting early childhood education one of his biggest responsibilities as a state lawmaker.
Lehigh Valley Children's Centers (LVCC) and Casa Guadalupe Center are collaborating to meet the early learning needs of their community's youngest newcomers – preschoolers evacuated from Puerto Rico. They are celebrating the opening of their dual-language preschool,
LVCC at CASA
, in Allentown on March 21! Congratulations!
Congratulations to PACCA Member
Milton YMCA Child Care Center,
on achieving STAR 3 designation - the first STAR 3 in Northumberland County!
Congratulations to PACCA Member Child Development Centers on completion of renovations to their new facility!
Willow Child Development Center
north of Meadville opened its remaining six classrooms on Monday, March 12.
February 2018
Congratulations to PACCA Member
The Growing Tree
, opening a second site (The Growing Tree II) in Hempfield Township, Westmoreland County!
January 2018
Congratulations to T.E.A.C.H. recipient and PACCA member
Usha Ramamurthy
on being awarded her Master's degree in Curriculum and Instruction from Shippensburg University!
Congratulations to
Children's Village
in Philadelphia on their
two
pieces of great news! They were recently re-accredited by NAEYC, extending their stretch of continuous NAEYC accreditation that began in 1996. Also, William Penn Foundation and The McLean Contributionship have awarded Children's Village grants that will support the creation of Philadelphia's first hands-on Learning Lab for educational professionals.
Congratulations to
The Learning Lamp
on being awarded a $10,000 grant they are using to support Early Childhood Mental Health needs in their preschool classrooms in Cambria and Somerset Counties!
Nichol Sheridan, Program Director at the
CCIS of Centre & Clinton Counties
, offers parents important
guidance on early care and education
programs.
Congratulations to the
YMCA of Centre County
, Moshannon Valley Branch, on the grand opening of the
CNB Learning Center
in Philipsburg!

December 2017
Congratulations to
U-GRO Learning Centres
on the announcement of plans for its 14th center, to be located at the Shrine Road entrance to the Masonic Villages campus in Elizabethtown, Lancaster County. The center is expected to accommodate 148 children and open in 2019.


October 2017

Temple University's, College of Education received approval to initiate pre-construction and design planning for the Alpha Center, a new on-campus early childhood center. PACCA Member Montgomery Early Learning Centers is poised to operate the center, which will actively promote diversity and inclusion by recruiting children from a variety of backgrounds and with a range of abilities.

Lehigh Carbon Community College's (LCCC) Early Learning Center has been awarded the highest four-star rating through the Keystone STARS initiative through the Pennsylvania Office of Child Development and Early Learning. The STARS program is designed to improve, support and recognize the continuous quality improvement of early learning programs in Pennsylvania.
---
August 2017
Congratulations to Grandma's House Learning Center in Upper Burrell Township, which recently was designated a STAR 4 program. Owners Kari and Patrick Green have two Grandma's House locations, with a second center in Apollo.
---
July 2017
Congratulations to U-GRO Learning Centres on their 12th child care center, opening in Rohrerstown in Lancaster County. The center will contain 10 classrooms - one for infants, five for toddlers and four for preschoolers - to accommodate up to 148 children. It will feature a 13,500 square foot state-of-the-art outdoor playground, as well as an indoor gym with 2,000 square feet of play space. An Open House at the new site, located at 2301 Noll Drive, is scheduled for Saturday, August 19 from 10 am - 1 pm
---
June 2017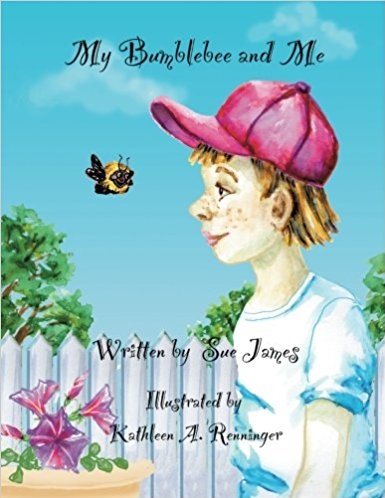 Congratulations to Sue James of Miss Sue's Child Care. Sue was featured on WHAG-TV -- in Chambersburg, Antenna channel 25.1. Children in her program have helped her author three books. The first one was entitled "My Bumble Bee and Me", which the children drew inspiration from a bumble bee they saw in the yard. The other books the children helped write were "The Little Big Car" and "The Cat Who Wants to Fly".

Congratulations to the YMCA or Greater Erie, one of eight YMCA's across the United States to benefit from a $1 million Early Childhood Equity Improvement Project (ECEI) grant from the W.K. Kellogg Foundation (WKKF) in support of a project to address equity barriers that many young children face in the early years of their development.
Research for Action's recently published report "Child Care Funding and Finance in Pennsylvania: Budgeting for Survival or Paying for the True Cost of Quality?" examines funding and financing child care in PA. The report includes four programs were highlight as case studies -- PACCA members: Bullfrogs and Butterflies, New Brighton; Children's Village, Philadelphia; Montgomery County Early Learning Centers, Narberth; and The Seton Center, Pittsburgh.

Congratulation to Danville Child Development Center for maintaining and renewing its accreditation with the National Association for the Education of Young Children!!! Only about 6% of licensed child care programs in PA have the distinction of earning NAEYC Accreditation. DCDC is proud to be among the select group of programs earning this designation.
---
May 2017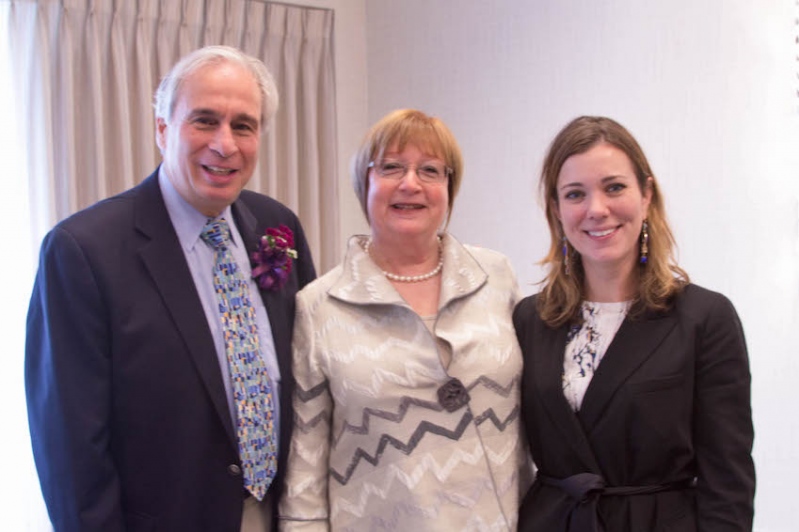 Congratulations to
Maddy Malis, President & CEO of Federation Early Learning Services
, Philadelphia who was celebrated on May 25, for her nearly half a century of advocating for young children and quality child care. When she was 12 years old, young Maddy operated her own day camp in the backyard of her parent's Northeast Philadelphia home. Fifty-three years later she is a respected child care advocate, has served on innumerable local, regional, and state committees and boards and is the recipient of prestigious awards. She has helped shape public policy decision-making in the Pennsylvania Department of Human Services, Office of Child Development and Early Learning (OCDEL) in the Commonwealth. Maddy's ability to bring people with opposing viewpoints together, foster open communication and reach consensus has promoted dialogue between providers and state officials in Philadelphia and Harrisburg. Maddy is also a long-time PACCA Board member. (Pictured FELS Board Chair David Pollack, Maddy Malis, and Suzann Morris, Deputy Secretary, Office of Child Development & Early Learning)
Diana Verbeck, Danville Child Development Center
, writes in the Daily Item on May 17, 2017, "In response to Monday's editorial, "Pre-K puts kids in better place", (May 15) I would most certainly agree that the commonwealth is lagging in its Pre-K funding compared to other states and that a high quality pre-k experience is beneficial for children in the long run. However, I would like to call attention to the silent partner in pre-k education: child care." Diana is the past Chair of the PACCA Board.
In the spotlight, PACCA member
Zion Education Center
, Sharon hosted an event for Pre-K for PA that honored Rep. Mark Longietti earlier in May with the Pre-K Champion Award, one of a handful of legislators so designated organization. Rep. Longietti is the co-chair of the Pennsylvania ECE Caucus in the General Assembly. Zion's Pre-K Counts program serves 30 children.
Congratulations to
Once Upon A Time Early Learning Center
for being awarded an Early Head Start – Child Care Partnership (EHS-CCP) for 8 student enrollment slots. The program will be up and running by mid-June, 2017 and will be working in partnership with EHS-CCP grant sub-recipient Community Action Southwest. Once Upon A Time is a STAR FOUR Early Learning Center providing child care and education services for students birth-12 years in Washington, PA.
Congratulations to
Lawrence County Community Action Partnership
whose summer food service program was awarded silver level national recognition from the US Department of Agriculture. The Turnip the Beet Award, by the U.S. Department of Agriculture's (USDA) Food and Nutrition Service (FNS), recognized outstanding Summer Meal Program sponsors across the nation who worked hard to offer high quality meals.
Congratulations to PACCA members who are recipients of the 2017 Terri Lynne Lokoff/Children's TYLENOL® National Child Care Teacher Awards:
Josie Collazo, Green Byrne Child Care Center, Philadelphia, PA
Christina Ford, Westminster Mayfair Presbyterian Church Child Care Center, Philadelphia, PA
Erin Guzikowski, Samuel Paley ELC, Philadelphia, PA
Laura Halley, Tender Care Learning Center, Pittsburgh, PA
Dana Kraus, Tender Care Learning Center, Bethel Park, PA
Victoria Murray, Tender Care Learning Center, Pittsburgh, PA
Jaimie Rice, Tender Care Learning Center, Pittsburgh, PA
Nicole Savage, Tender Care Learning Center Jefferson, Clairton, PA
Noelle Woytko, Children's Village Child Care Center, Philadelphia, PA
---
March 2017
Congratulations to PACCA member
Snyder Union Mifflin Child Development, Inc.
(SUMCD), a STAR 4-rated preschool and child care agency, on being awarded funding from the U.S. Department of Health and Human Services to expand the number of hours and days that enrolled children attend its Head Start Programs.
---
January 2017
Significant return on valuable investments |
The Daily Item, Sunbury, PA | dailyitem.com
We can't single focus our investments in early childhood - "
Overall investment in high quality programs such as Pre-K and child care are both very necessary as both provide significant returns on investments.
" Thanks Diana Verbeck, Executive Director, Danville Child Development Center.