Federal Policy & Budget Issues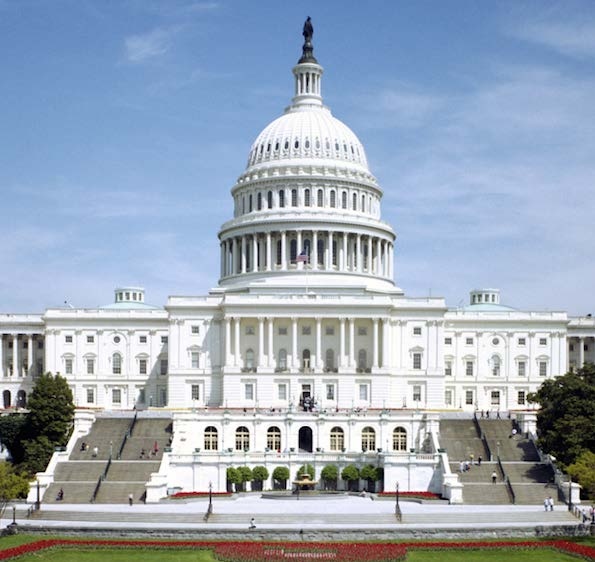 Child care funding for subsidies and grants come from federal and state funds. Federal child care funding comes from a number of sources including Temporary Assistance for Needy Families (TANF) and the Child Care and Development Fund (CCDF). Pennsylvania receives the 9th largest allocation of funding in the country from CCDF. Funding from CCDF is earmarked for child care subsidies, increasing quality, etc.
---
Historic Increases in Child Care & Development Block Grant
[3/23/2018] The President signed an omnibus budget bill presented to him by Congress that will result in a $2.37 billion increase to the Child Care & Development Block Grant (CCDBG) bringing the program's total budget to $5.2 billion in FY 2018. The bill includes language encouraging states to support the full implementation of the CCDBG Act as reauthorized in 2014, including activities to improve the quality and safety of child care programs, increasing provider reimbursement rates, and ensuring health and safety standards are met. This bill is retroactive to October 2017. It is the largest single-year increase in the program's history. Pennsylvania should see an approximately $70 million increase in funding.

The omnibus will also includes a $610 million increase to Head Start, increased funding for 21st Century Community Learning Centers (afterschool programs), and increases for Infant-Todder Mental Health programs ... Altogether, an increase of more than $3 BILLION for child care and early learning.
---
Agreement Reached on CR
[5/2/2107] Congress has reached agreement on an FY 2017 spending measure that will keep the government funded through September.
The Child Care and Development Block Grant (CCDBG) received an increase of $95 million, bringing total discretionary funding to $2.856 billion. This was a bigger increase than what was in either the original House and Senate bills.
Head Start received an increase of $85 million, including $80 million to cover cost of living increases and $5 million in additional funding for Early Head Start-Child Care Partnerships also for cost-living, bringing total Head Start funding to $9.253 billion.
The 21 Century Community Learning Centers after-school program received an increase of $25 million, bringing total funding to $1.19 billion.
Some programs received flat funding or slight decreases in funding:
Preschool Development Grants received flat funding
Special Education Preschool Grants (Part B of IDEA) received flat funding.
The Grants for Infants and Families program (Part C of the IDEA) received a slight decrease in funding.
---
The Federal Budget Process
February
The President submits a detailed budget plan for the coming fiscal year that begins on Oct 1.
March - April
The House and Senate generally hold hearings to question the Administration on its budget request. Both the House and Senate Budget Committees prepare their own budget plan -- known as a "budget resolutions."
May - July
The budget resolutions specify funding levels for the House and Senate Appropriations Committees and their 12 subcommittees, establishing various budget totals, allocations, entitlements, and may include reconciliation instructions to designated House or Senate committees.

Once appropriations committees pass their bills, they are considered by the House and Senate.
August
Congressional recess
September - October
Appropriations process continues. A conference committee is typically required to resolve differences between House and Senate appropriation bills.

Once a conference bill has passed both chambers of Congress, it is sent to the President, who may sign the bill or veto it. If he signs, the bill becomes law. The Official deadline in October 1.

If the President veto the bill or if Congress has not passed all of the appropriations bills before the start of the fiscal year, Congress may then enact continuing resolutions that provide for the temporary funding of government operations.