Legislative Action Center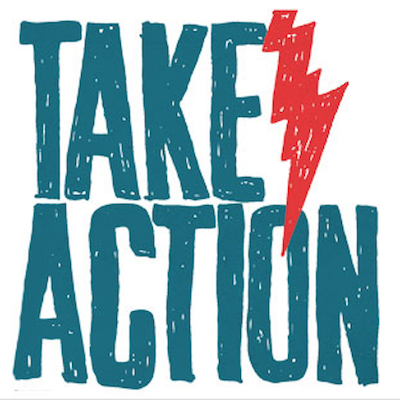 You can make a difference in just 5 minutes. That's all it take to learn the issue and send a letter to you elected officials. The actions of our government have an enormous impact on the future of our children. History teaches us that every vote can matter. Use PACCA's Legislative Action Center to easily communicate with your elected officials and find out where the stand on the issues.
To sign-up for our action alerts and emails click
HERE
.
---
Current Action Alerts
ALERT DATE OPENED
ALERT DATE CLOSED
TAKE ACTION & ALERT LINKS & DESCRIPTIONS
2/9/2018
2/20/2018
In a perfect world Congress ... would pass a bill that would …

Lower child care costs for low-income and middle-income families to a maximum of seven percent of household income through a sliding scale, regardless of how many children they have.
Support universal access to high-quality preschool programs for all low- and middle-income three- and four-year-olds
Significantly improve compensation and training for the child care workforce to ensure that our nation's teachers and caregivers have the support they need.
Improve the quality of child care by ensuring that funding is available to enable providers to maintain high standards.

The good news is a bill like this exists – it's called the Child Care for Working Families Act. It was introduced in September, with our own Senator Bob Casey helping to lead the charge.
1/18/2018
1/25/2018
Increase CCDBG in FY 2018 Appropriation Bill
We have an opportunity ... There is a proposal in Congress that would double discretionary funding for the Child Care and Development Block Grant for FY 2018. We are collecting signatures urging Pennsylvania's congressional delegation to support this request. This is an important opportunity to secure additional funding for child care assistance, and we as a community must be vocal about our support with our delegation.
6/22/2017
CLOSED
Your voice is needed: U.S. Senate Vote on AHCA Poses a Serious Threat to Early Learning!
Please join us today and urge our members of Congress to vote "no" on changes that will reduce access to affordable, quality health care coverage to Pennsylvania children and families through Medicaid. We need your help to stop this and keep kids healthy so they may develop appropriately through their early learning years.
6/1/2017
CLOSED
On Tuesday, June 13th call Governor Wolf at 717-787-2500 to say "Thank You"
Thank Governor Wolf for proposing the largest increase in child care funding in the last decade. Urge him to stand strong on his proposal as the final budget gets negotiated. Ask him to please keep fighting for our children and families, and the child care programs that serve them!
5/24/2017
CLOSED
Sign-on Today to Support & Protect Existing and Proposed Investments in Child Care!
Sign-on letter to House, Senate, and Governor Wolf to protect and increase investments in child care in the FY 17-18 budget
5/9/2017
CLOSED
Child Care Matters: Because Child Care Works
We are hearing reports from up on "The Hill" that nobody is talking to legislators about the cuts in child care funding. Legislators need to hear from their constituents. We're asking you send this message and share this alert with just five coworkers and friends. Urge them to write to their legislators today.
4/17/2017
CLOSED
Invite your legislators to a important briefing on how child care works in PA
We are asking that you contact your legislators, urging their attendance at an important policy briefing being held by Early Learning PA for the Early Childhood Education Caucus.
To find your Congress person, State House Member or State Senator click
HERE
.
National and State Policymakers
Governor Tom Wolf (D)
Send a message to Governor Wolf by clicking HERE.
Office of the Governor
508 Main Capitol Building
Harrisburg, PA 17120
Phone: (717) 787-2500
Fax: (717) 772-8284

Senator Robert P. Casey (D)

Send a message to Senator Casey by clicking

.HERE?

393 Russell Senate Office Building
Washington, D.C. 20510
Phone: (202) 224-6324
Toll Free: (866) 802-2833
Fax: (202) 228-0604

Senator Patrick Toomey (R)

Send a message to Senator Toomey by clicking HERE.

248 Russell Senate Office Building
Washington, D.C. 20510
Phone: (202) 224-4254
Fax: (202) 228-0284


President Donald J. Trump (R)

Send a message to President Trump by clicking HERE.

The White House
1600 Pennsylvania Avenue NW
Washington, DC 20500
PHONE NUMBERS
Comments: (202) 456-1111
Switchboard: (202) 456-1414